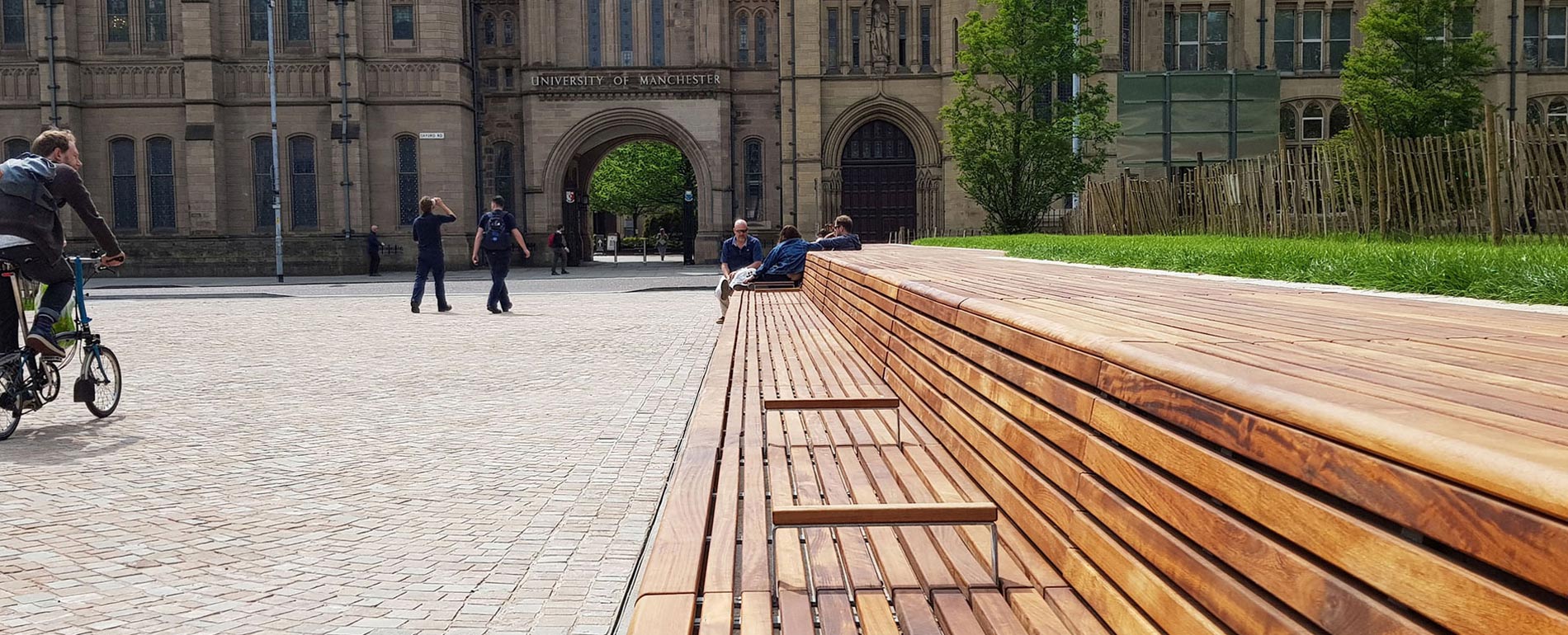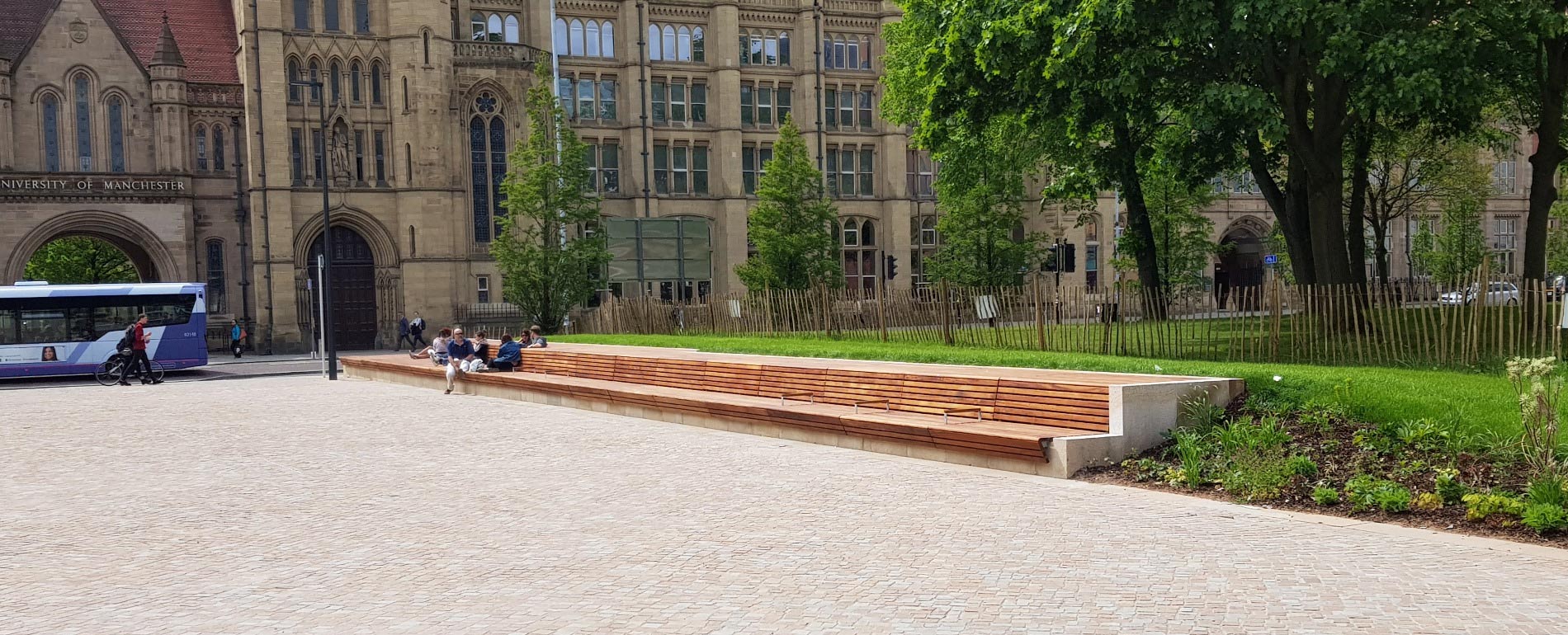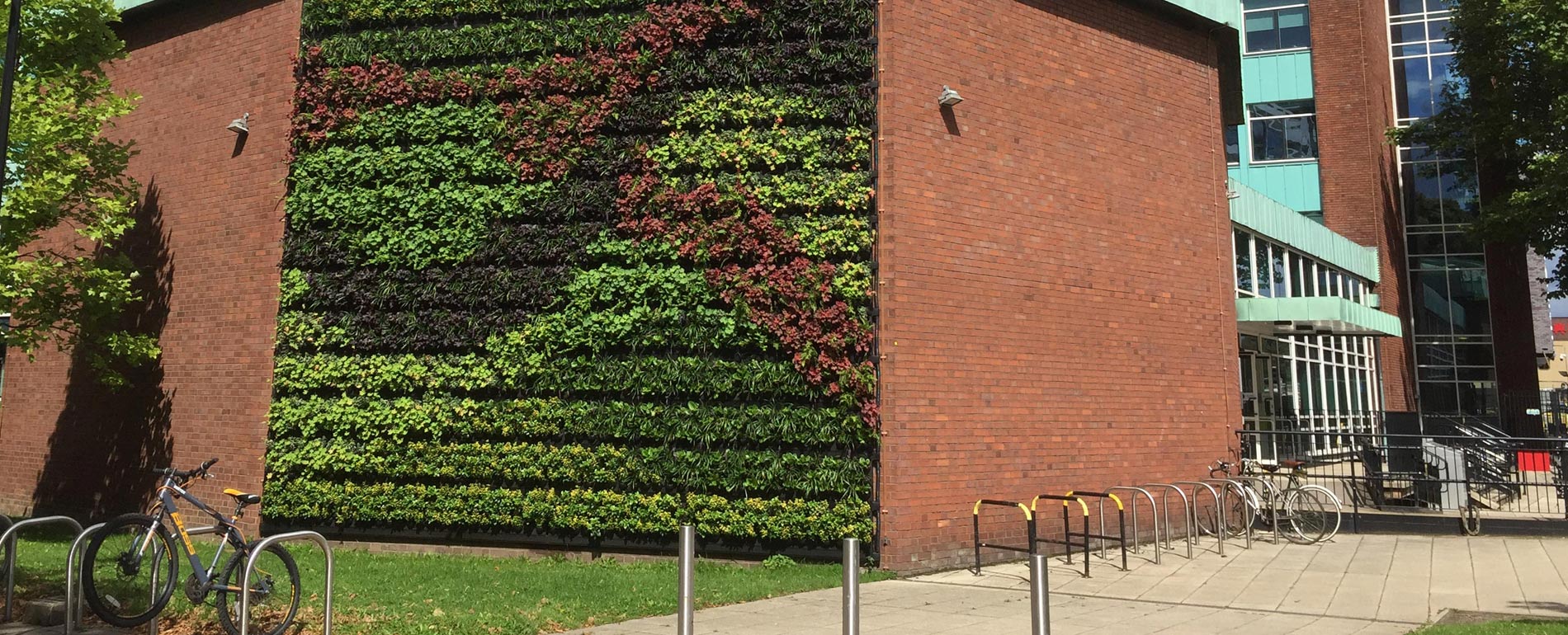 University of Manchester – Brunswick Park
Brunswick Park Phase 2
University of Manchester – Brunswick Park
Brunswick Park Phase 2
Description of project and role undertaken by Recom Solutions
Recom Solutions were appointed to manage a team of consultants continuing on from Brunswick Park phase 1. Phase 2 included repaving the courtyard and creating a terrace outside of the Chemistry Building providing students with outside seating for the café and additional cycle hoops.
When the original paving was lifted, significant leaks were found to be making their way into a plant room below, this issue had to be rectified before Phase 2 could continue (at an additional cost in time and money). This unforeseen aspect of the project then pushed the schedule of works into the winter months; these were not ideal for laying the client's chosen outside flooring spec of resin. Due to the vast areas that were to be covered, there was no alternative but to wait until the climate was suitable to lay the resin.
The resulting time frames and budgets were therefore under continuous critical review, Recom Solutions secured the final account through liaison with the main contractor and design team.
What we did differently
The works on the courtyard had unforeseen issues due to leaks into the plant room below, Recom Solutions therefore had to revise the programme and consult with the design team to provide the client (University of Manchester) with the most cost and time effective solution. The chemistry works were delayed allowing the team to centralize the focus on these issues however careful liaison with the contractors provided the opportunity to secure items on long lead times so they would be on-site when required.
Key Features of the project
Full external envelope upgrade works including window replacement, roof replacement and cavity wall treatment as necessary.
Full internal refurbishment of each building to address issues with amenity and kitchen ratios
Preparation of strategic masterplan for the site to develop improved pedestrian access and enhanced student experience.
Location Manchester M13 9PL