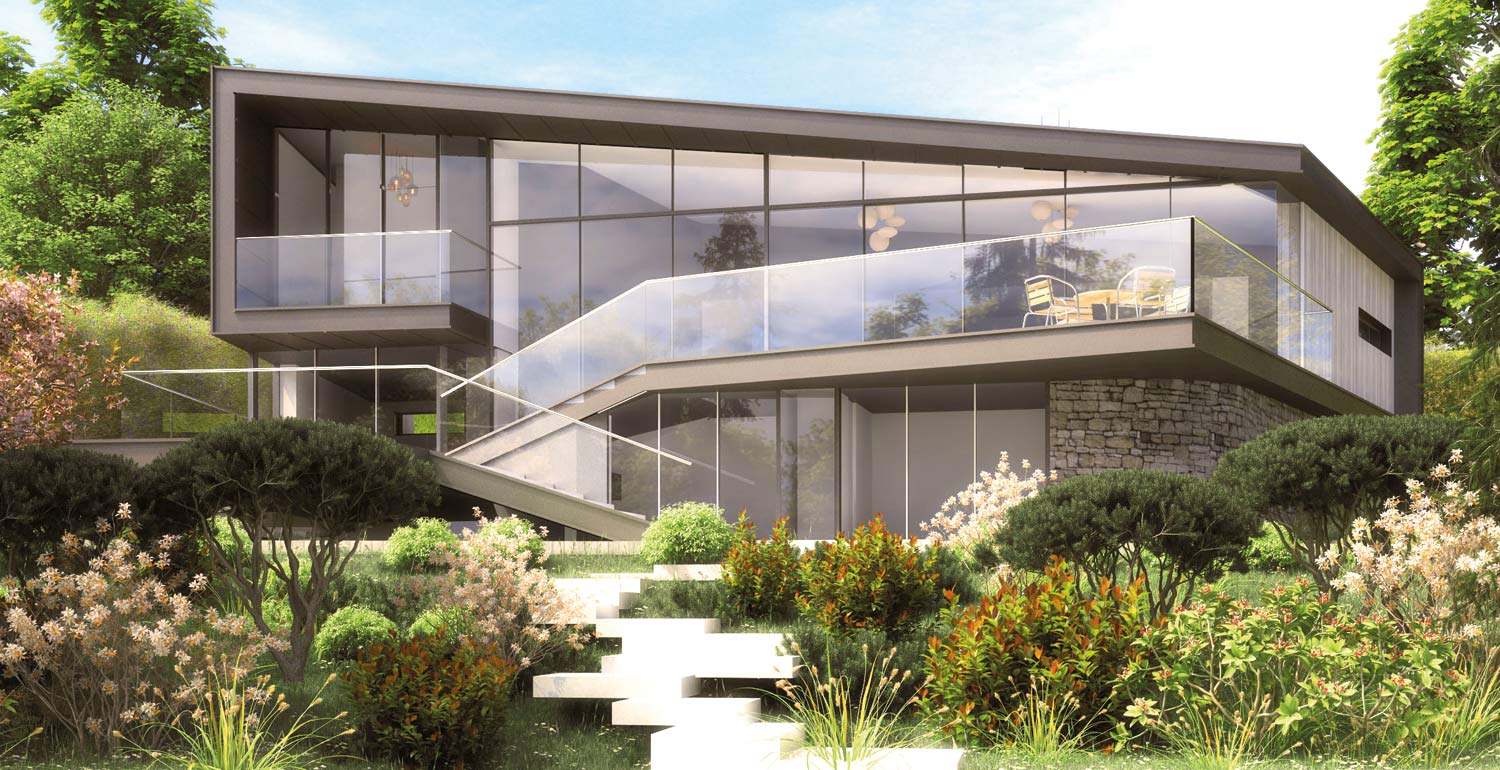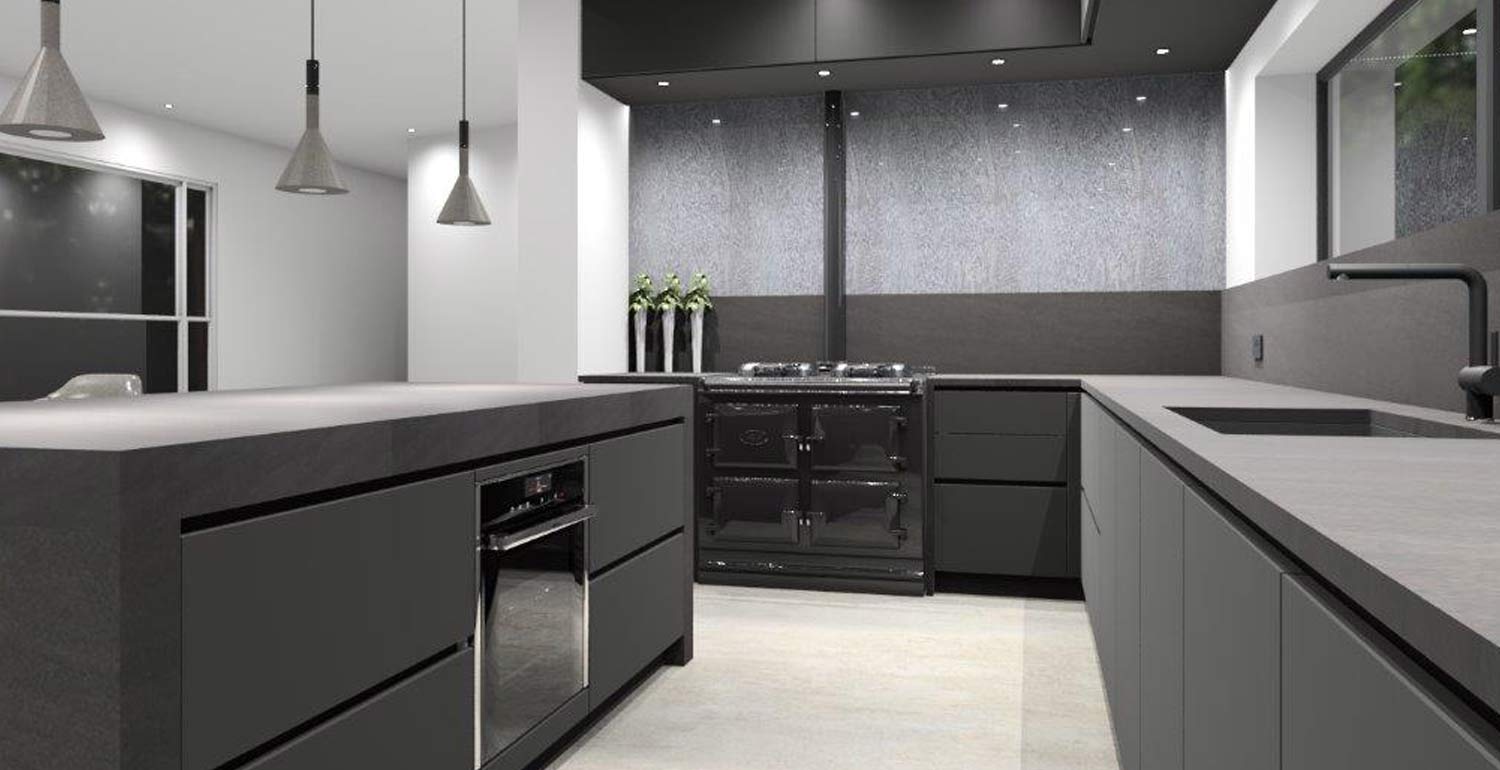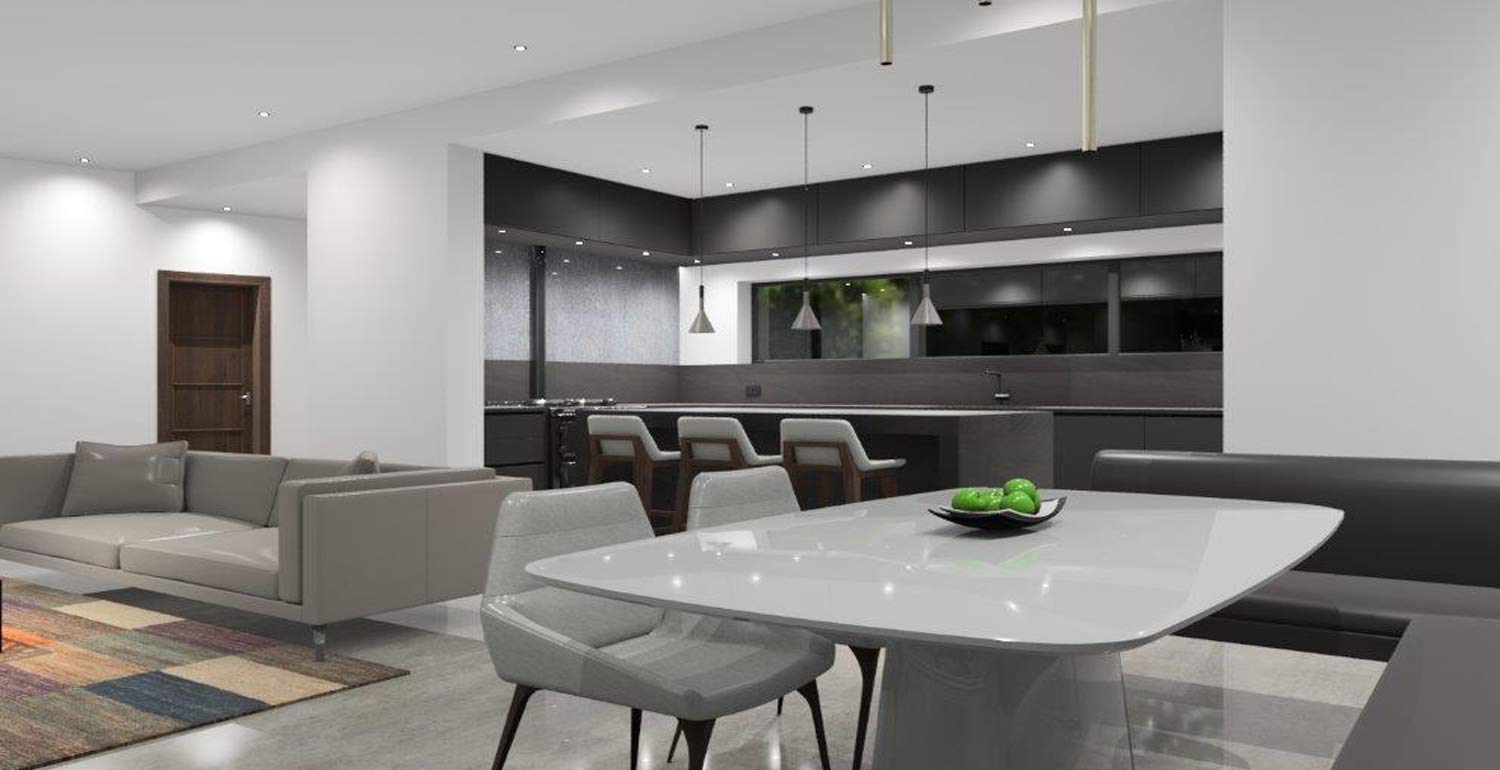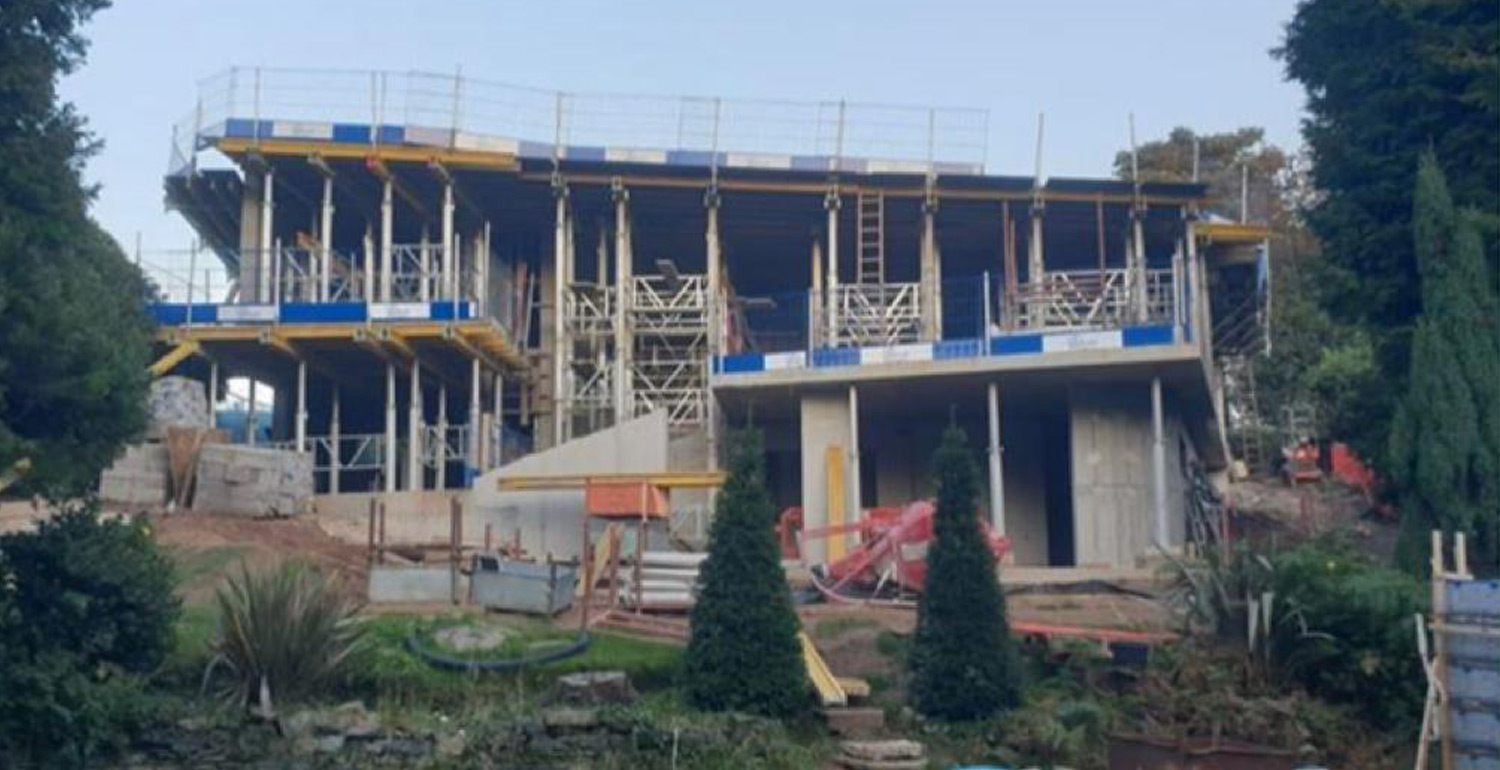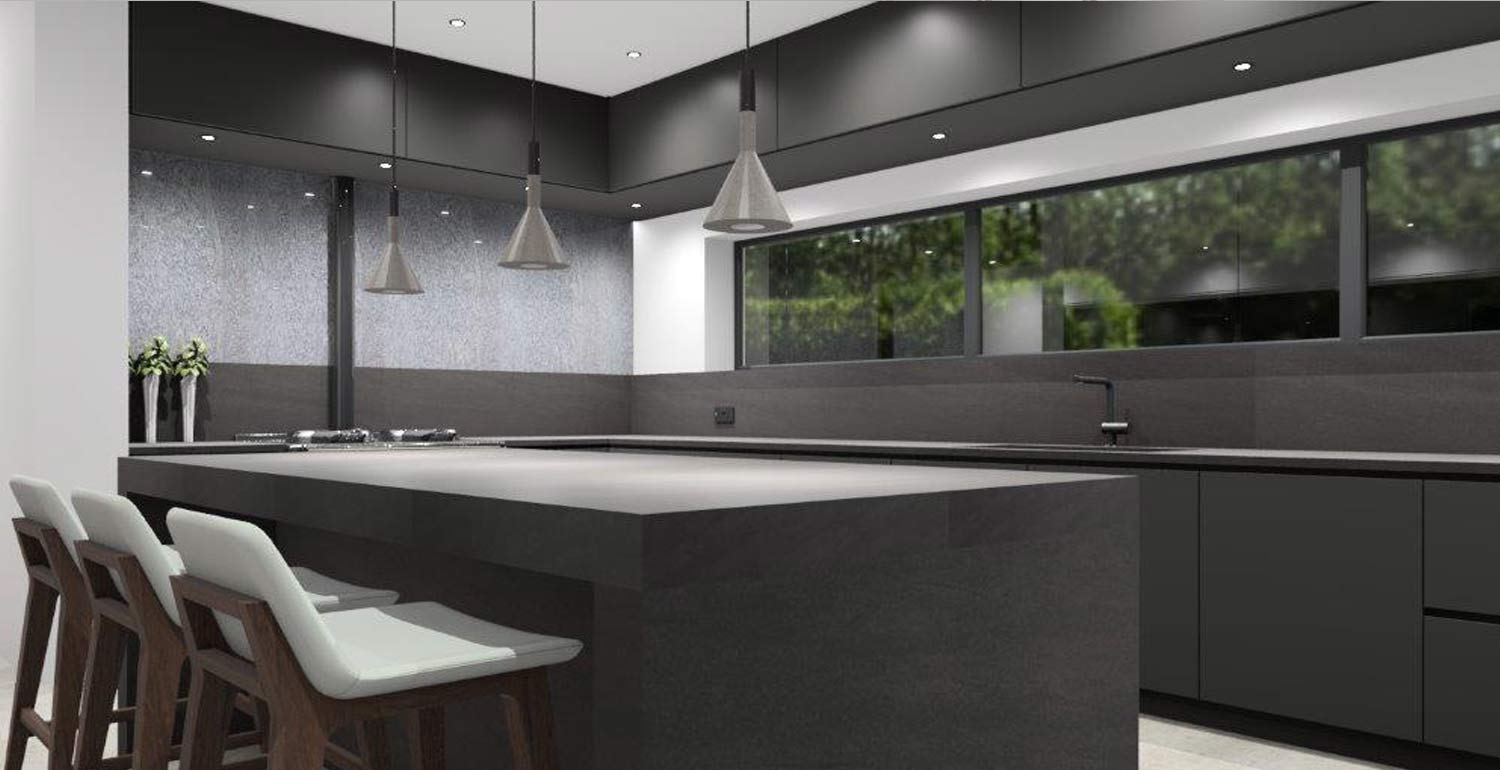 Danebank Road
Lymm Cheshire
Danebank Road
Lymm Cheshire
Recom Solutions are currently main contractor on a one off and extremely unique dwelling in Lymm, Cheshire. The modern 3-bedroom home boasts a large open-plan living/dining area with a high-end finish throughout.
After the initial demolition undertaken by Recom, the project required substantial excavation works to install the self-supporting concrete frame structure, which now houses the bespoke curtain wall glazing. The exterior elevations are comprised of both a composite zinc cladding and cedar timber cladding.
The property houses many sustainable features such as a sedum grass roof, solar thermal and PV panels. The designed underfloor heating system eliminates the requirement for radiators throughout; the externally and internally insulated concrete walls provide a high thermal retention throughout the dwelling.
The new build works undertaken by Recom at Dane Bank Road, include the following:
Demolition of existing dwelling
New drainage layout requiring pumping station
Concrete frame structure
Installation of new windows and curtain walling system
Full M&E scope of works
External zinc & timber cladding systems
New green roof installation
Solar thermal & PV panel installation
Bespoke staircases
External hard landscaping
Finishing & decorative works
Key issues, managed by Recom Solutions:
Site Constraints – Due to the nature of the site in question, substantial temporary works were required to ensure safe working access was maintained throughout the substructure phase of the project. This particular site is surrounded by neighbouring properties, therefore both noise and working hours were taken into account, continually being monitored in order to minimise the possibility of any disturbance.
Stakeholder Liaison – Recom ensure that weekly meetings are held with all relevant members of the design and construction team to guarantee close working relationships, which enables design intent to be captured, understood and safely implemented by our appointed subcontractors. Weekly progress reports are issued directly to the client in order to keep them as involved as possible during the construction phase of the project.