Passive Fire solutions
Specialist - Construction, Project
Management and Consultancy company
Our team have extensive experience in this sector, we specialise in the survey and installation of passive fire protection
systems to new and existing buildings, in line with the Regulatory Reform (Fire Safety) Order 2005. We provide quality
third party accredited fire stopping to commercial buildings across all sectors throughout the UK.
A skilled team
Passive fire protection is a vital part of any fire safety strategy. The purpose is to contain fires or slow the spread from one area to another.
We are a FIRAS approved contractor with a team of skilled and experienced supervisors and technicians ready to install the best fire protection product or solution. Our materials are sourced from accredited suppliers and we closely monitor work to ensure full compliance with current legislation.
Our team installs passive fire protection measures across all industry sectors from small care homes to large commercial organisations.
Our specialist surveyors use innovative software to document compliance and highlight future maintenance requirements. This collaborative tool helps our clients ensure their buildings comply with all requirements of the Regulatory Reform (Fire Safety) Order 2005.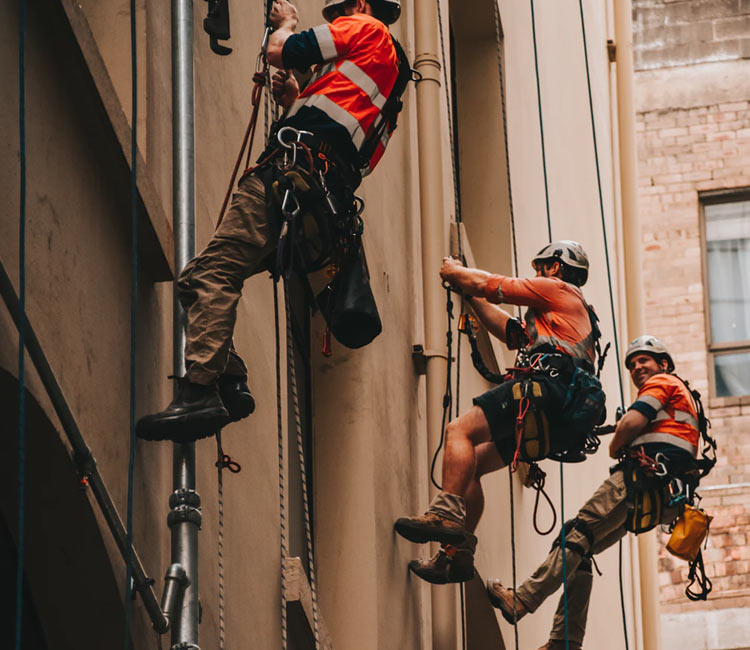 A COMPREHENSIVE
SERVICE
Our comprehensive FIRAS accredited service includes:
Full compartmentation surveys
Fire stopping, curtains, stud systems
Installation of cavity barriers
Full fire door surveys
New Fire Door Installations
Fire door repairs and upgrades
Penetration sealing
Checking existing compartmentation systems and zone plan updates for compliance issuing of compliance certificates
Utilisation of leading Passive Fire Protection Management Software (Bolster Systems)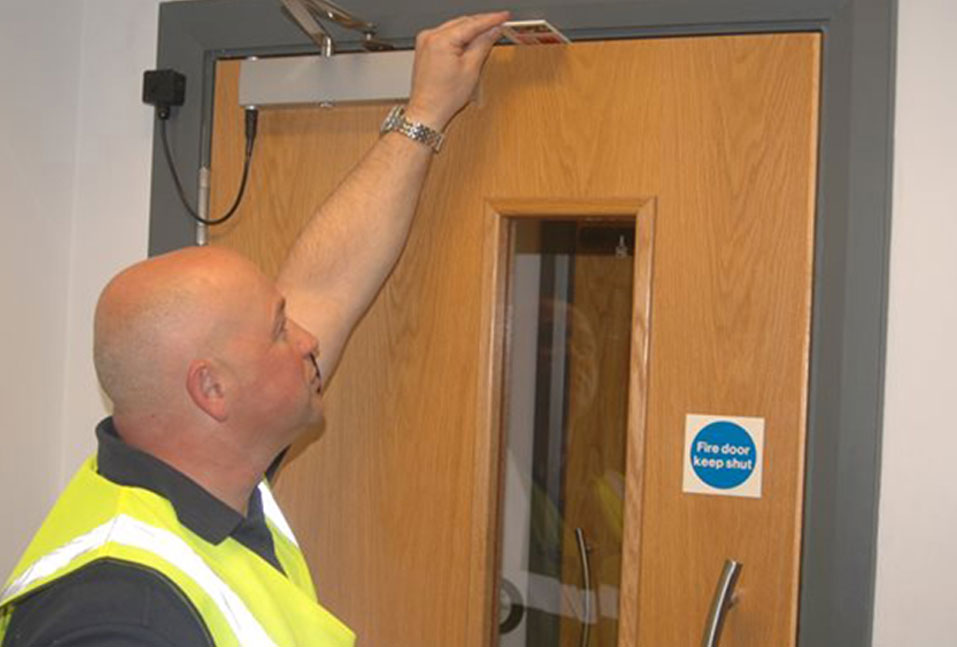 THE BENEFITS OF
CHOOSING RECOM
SOLUTIONS
By choosing us as your contractor you will benefit from:
Tighter quality control and quicker mobilisation periods through our ability to self-deliver projects. National coverage of projects.
On-time deliveries of third-party accredited materials through our network of local and national supply partners.
Safe and compliant installations carried out by our trained and qualified technical experts.
A flexible programme of work adapted to meet your needs or those of your building users.
If you are looking for an experienced contractor to help you with your passive fire protection needs, please contact us today using the form below.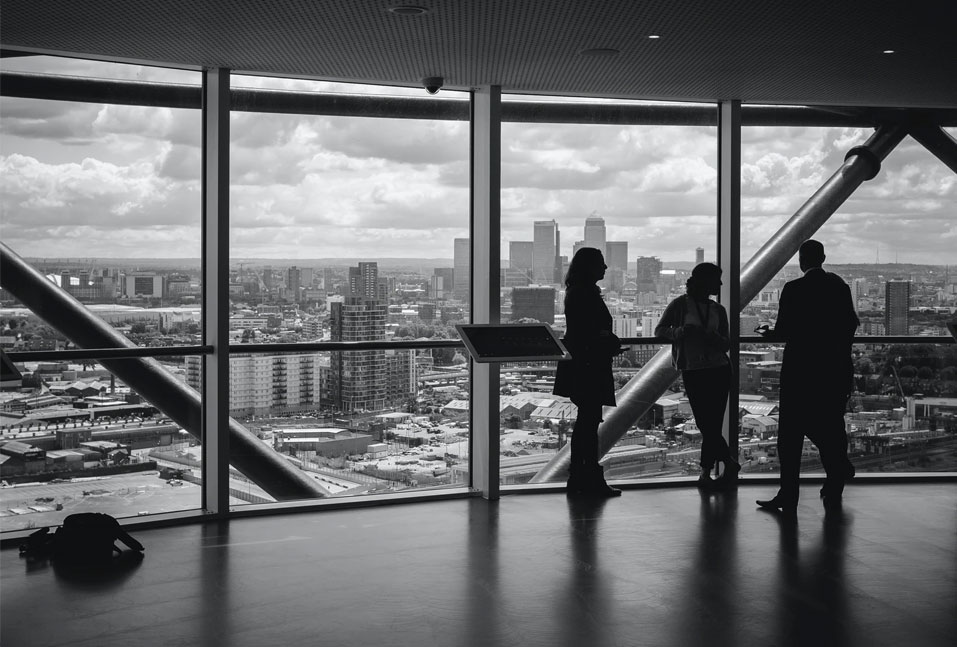 Penetration
seals
Penetration seals form a critical element of the fire safety strategy of buildings,  preventing spread of fire and smoke in a fire condition.
The importance of fire stopping service penetrations in a fire barrier cannot be overstated, when installed correctly it can mean occupants within a building can leave a burning building safely.
At Recom Solutions we take our responsibility to building users seriously, we install premium products such as Rockwool, Protecta, Promat and Hilti fire stopping products these are installed to manufacturer's instructions by our teams, who are trained at our dedicated training centre.
During fire stopping works, our trained team of PFP experts will install or apply products such as ablative coated fire batts, intumescent acoustic sealant, high expansion sealant, intumescent wraps, pipe collars and fire compound load bearing floors, to name a few.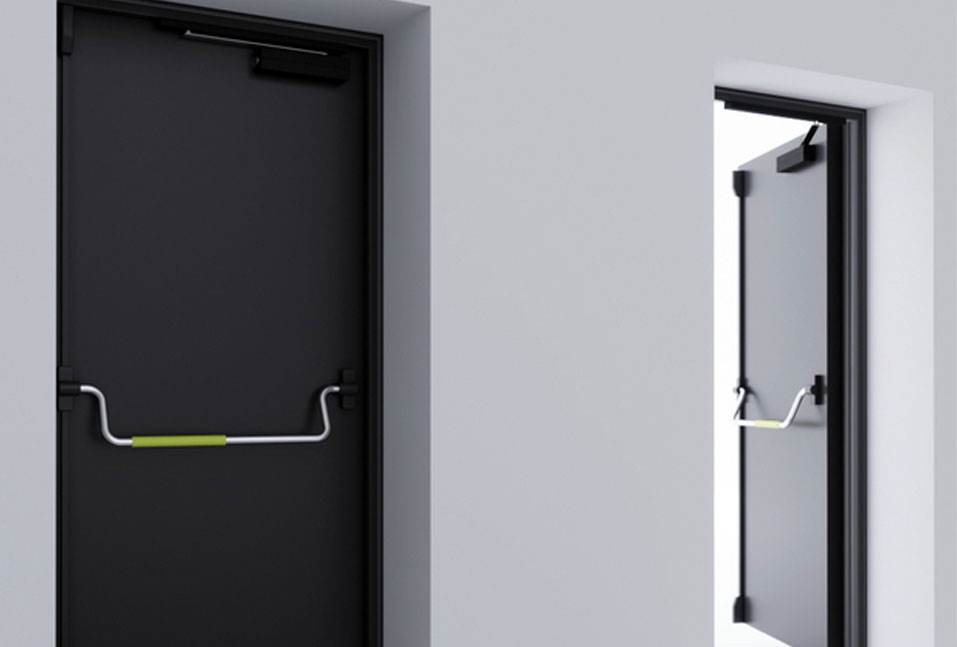 Fire Damper and Smoke Damper: Service and Maintenance
When it comes to preventing the spread of fire, smoke and toxic gases through buildings, dampers play a critical role, proper installation and maintenance is crucial.
The main purpose of a fire damper is to prevent flames from crossing a fire barrier. They're installed near the wall or floor, as appropriate, and are effectively a part of the barrier they protect the integrity of. Fire dampers respond to heat, when the temperature reaches a set point the damper slams shut.
Smoke dampers respond to the detection of smoke, and close automatically. They can also be activated remotely. They resist the passage of smoke, toxic gases and air through a fire barrier.
Compliance requires that fire damper testing is carried out annually as a minimum. A fire damper test requires a visual inspection of the fire damper and a drop test prior to resetting. If defects are identified during the course of fire damper testing, our PFP team can support you in remedying the issues.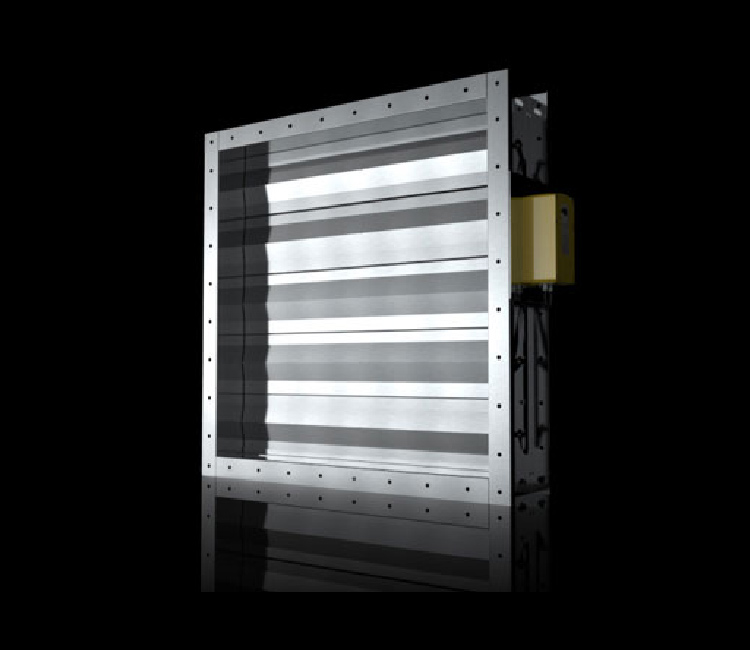 service
penetration
that will
require sealing?
It can be a single cable, multiple data cables, heating pipes and
air conditioning pipe work to name a few.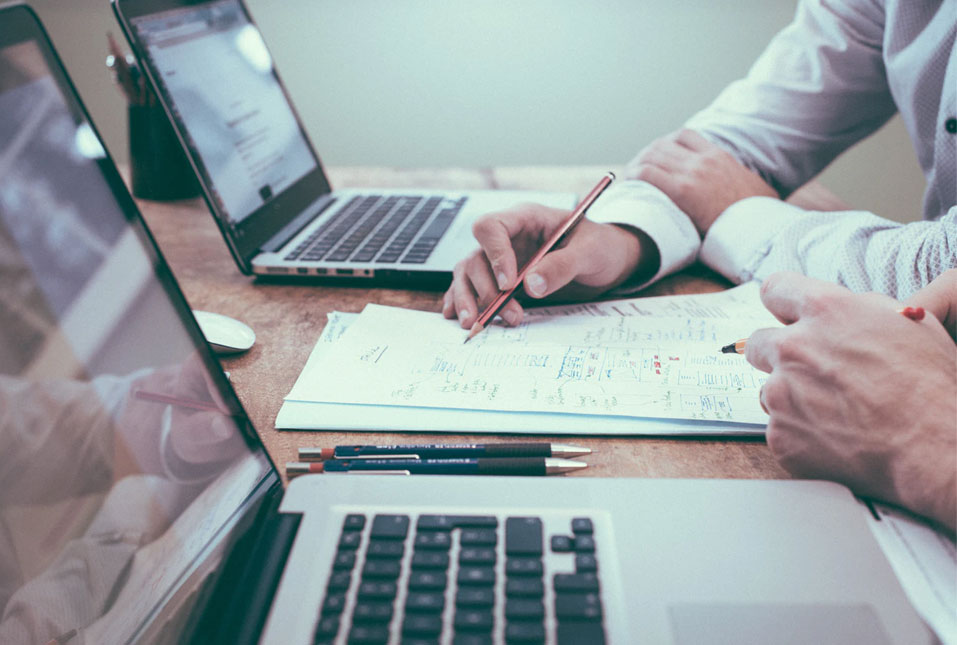 How do Recom Solutions deal with these service penetrations?
By using tested fire stopping solutions, from manufacturers like Rockwool, such as ablative coated batts, intumescent mastic high expansion sealant, pipe wraps, pipe collars and fire compound. When the combination of a quality trained workforce is paired with use of top-quality products, this provides complete peace of mind to our clients.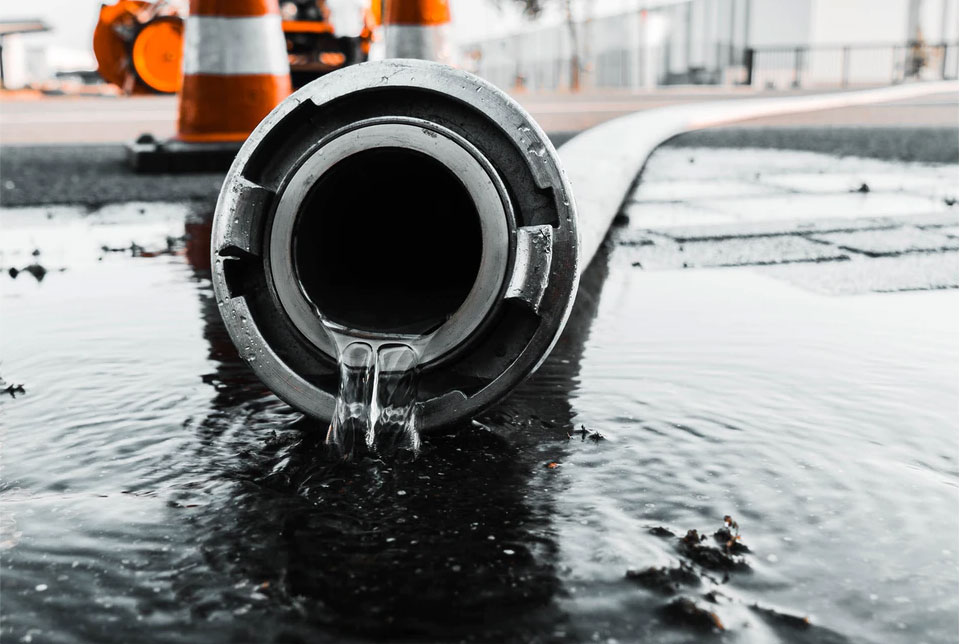 one level of
unrivaled service
in our expanding
passive fire Sector
Our service pledge is simple and is completed in an identical method each and every time:
We undertake to accurately prepare all prestart and post completion documentation to the Recom Solutions standard, resulting in accurately prepared and delivered projects for clients.
We commit to quality assurance for each project with FIRAS third party certification for each. To enquire further about out service level values, please contact us to discuss how we can help you.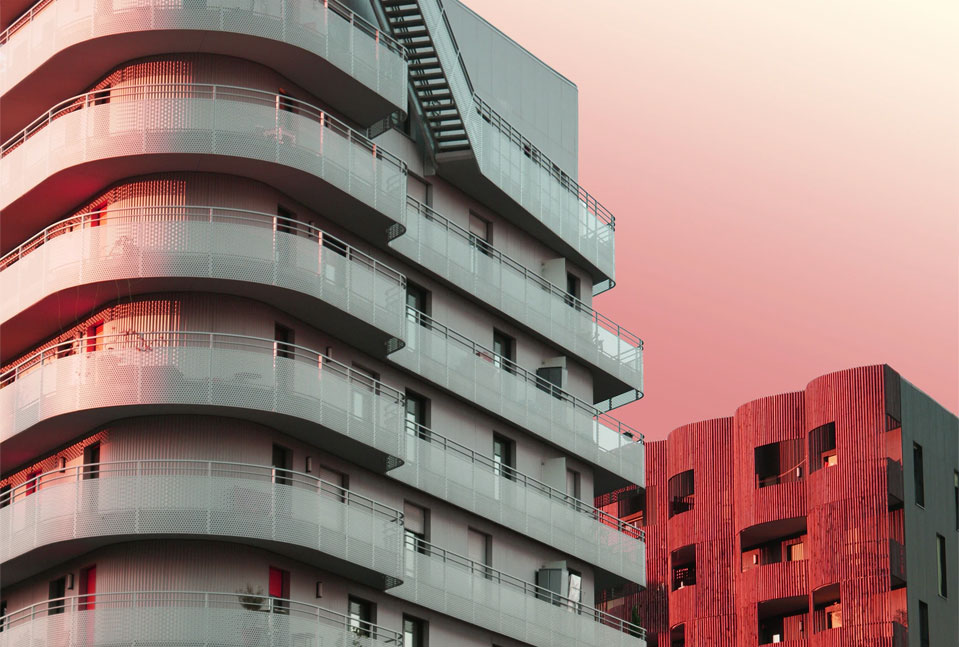 5
critical things to always check when installing or inspecting a fire door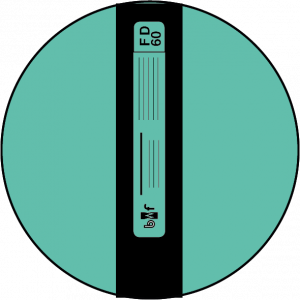 Look for a label, a plug or similar marking to show that it's certificated & follow the instructions. IMPORTANT: All ironmongery such as locks, latches, closer's & hinges, MUST be CE marked & compatible with the door leaf's certification.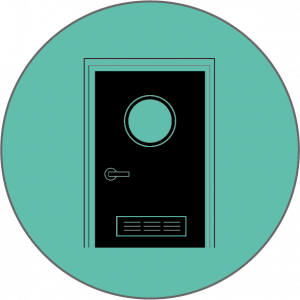 Altering the door for glazing apertures and air transfer grilles will make certification VOID.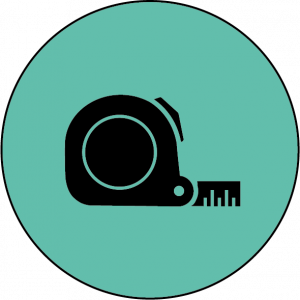 Check the gap around the
door frame is constant
and around 3 to 4 mm & CE Marked hinges are firmly fixed with no missing screws. Ensure seals are fitted at the top and sides of the door.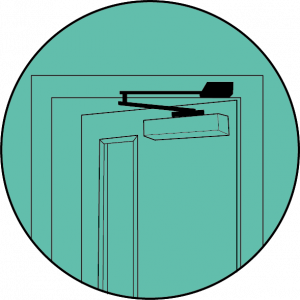 Check that the closer shuts the door onto the latch from any position – check from 75mm from the closed position.
Ensure the door closes correctly around all parts of the frame.