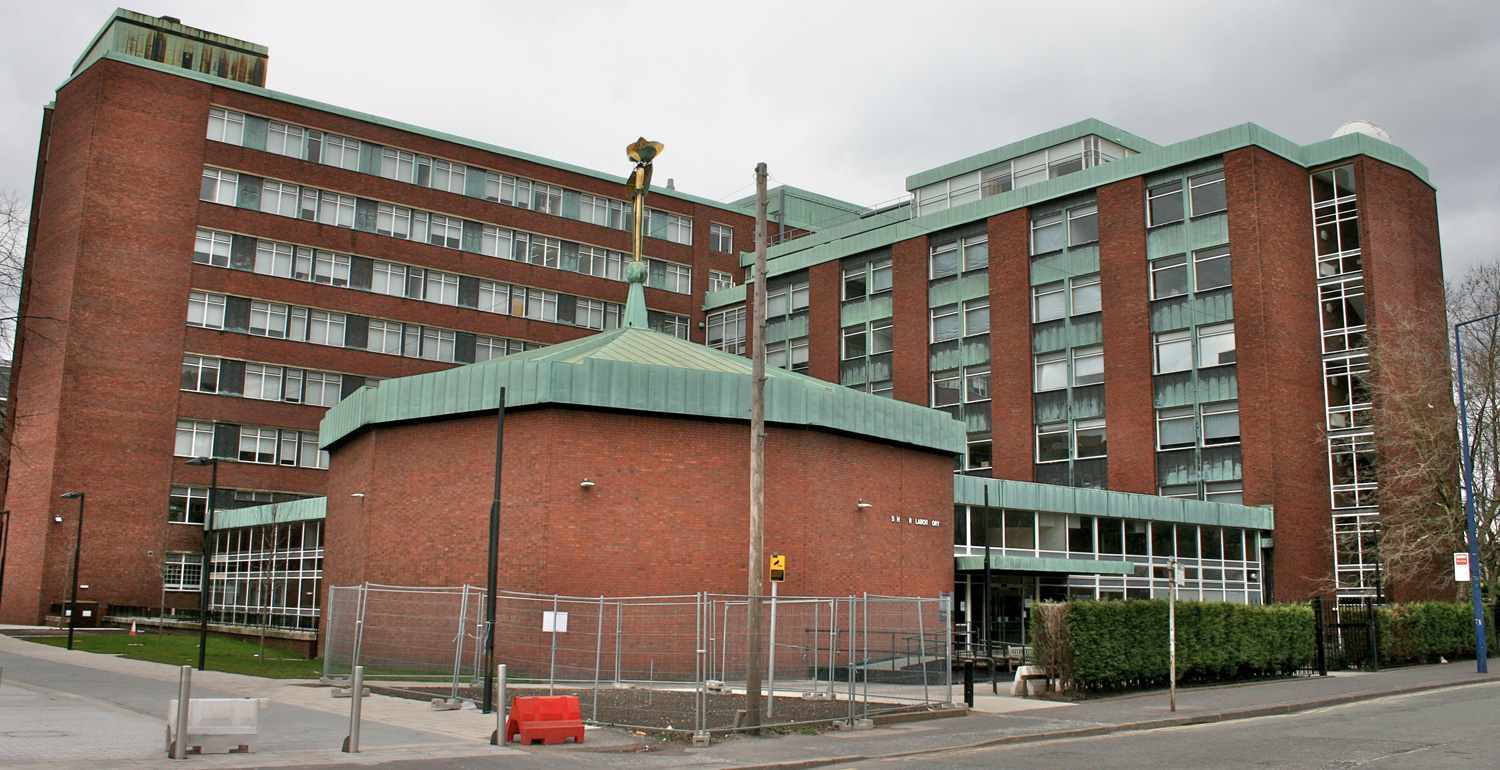 University of Manchester – Simon Building: Wayfinding Project
University Of Manchester
University of Manchester – Simon Building: Wayfinding Project
University Of Manchester
Recom were responsible for the design, commercial and Project Management, on behalf of the University of Manchester. The Simon Building is one of the largest mixed use academic buildings on campus, where the use of the building has evolved over time. With this the directional signage within the building was no longer fit for purpose and needed a complete overhaul.
Recom initially worked with the stakeholders to identify and set out the following objectives:
■ Have clear main entry and egress points for the building (multiple points of entry/egress)
■ Reduce congestion throughout the building, with a focus on the peak times which were the start, end and change over times of lectures
■ Identified clear entry and egress routes within lecture theatres
■ Reduce the need for marshalling during key months, predominantly at the start of each academic year
■ Provide clearly defined egress routes to exit the building with refuge point locations visually labelled
What we did differently
Legacy – to ensure a holistic approach to the signage strategy, Recom undertook a review of the usage patterns and footfall throughout the building. This provided baseline data which was used to identify where current signage was not providing adequate information and gave a starting point on which the objectives for the project could be defined.
Engagement with the internal branding team provided further insight into the requirements. The strategy delivered at the Simon Building is now being implemented throughout the campus as part of refurbishment projects.
Recom supported the development of the Wayfinding Strategy in a number of other buildings at the University of Manchester, such as:
■ Jean McFarlane
■ University Place
■ Schuster Building
■ Manchester Business School
Location Manchester M13 9PL